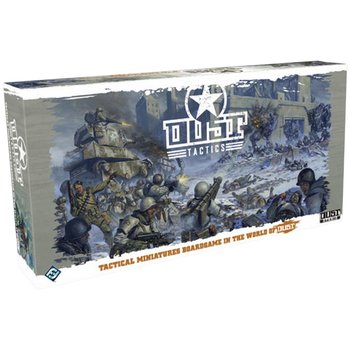 Since the mass release of DUST Tactics by Fantasy Flight Games I've kept my eye ever upon Fantasy Flight for news and pic's of whats to come. Little did I know that there a world of DUST news and pic's from the DUST Tactics Team before the partnership with FFG.
Searching around for DUST things you may run into the DUST-tactic.com (
http://www.dust-tactics.com/index.php
)
website where you'll find an announcement from the DUST-Tactics Team directing you to Fantasy Flight Games. Don't let this drive you off just yet. As of now you'll find alot more pic's and teasers there then at FFG's site.
The site's not really that easy to navigate. The page you'll want the most is: (http://www.dustgame.com/products.php?nid=13). From there you'll be able to look through a load of pictures and products that makes you wonder when Fantasy Flight Games is going to get these out to us.
If a few paragraphs and some hyperlinks won't get you to check out the site...here's some teasers:
This is pic of a 1:6 scale Proto-type of a Soviet KV-47 which was displayed at the 2004 San Diego Comic Con and painted by Paolo Parente himself. I'm not even sure if I like it or not but I am impressed and it sold for, sit down, $2990.00!!
Under DUST-Books you'll find this modeling guide that's full of tips and stories. $14.00 to PayPal with shipping and handling...ah I'm ordering mine once I post this!
The only real disappointment to it all is the Scenery pages. Last on the list on the left side of the screen is DUST- Tactics-Scenery and DUST-Tactics-Premium-Scenery both of which are blank when you tap the hyperlink. But that little disappointment's nothing compared to all the neat stuff everywhere else.
All to often it take years for new game systems to be seen by the people that will love them. I have to say that Fantasy Flight Games has done a great job getting this out in the gamers view. I'm hoping they let Paolo run with the ball, leaving him alone to create and expand the world of DUST. The best thing FFG could do right now is to keep the product heading our way.
Lastly, if your anywhere near the Comic Store West in York PA on Thursday nights, stop in for a Demo or to play a game with Brian and I.